Featuring Timothy J. Barnes, Brianna Borouchoff,
Allison Chicorel & Tyler John Stanley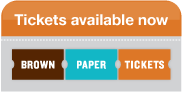 Looking for some laughs? Then you don't want to miss
I Love You, You're Perfect, Now Change!
This celebration of the mating game takes on the truths and myths behind that contemporary conundrum known as 'the relationship.' Act I explores the journey from dating and waiting to love and marriage, while Act II reveals the agonies and triumphs of in-laws and newborns, trips in the family car and pick-up techniques of the geriatric set. This hilarious revue pays tribute to those who have loved and lost, to this who have fallen on their face at the portal of romance, to those who have dared to ask, 'Say, what are you doing Saturday night?'
Despite the large number of characters, the show is typically done with a comparatively small cast. As in the original Off-Broadway production, The New Theatre on Main will be using a cast of four, starring Brianna Borouchoff, Timothy J.Barnes, Allison Chicorel and Tyler John Stanley. Directed by J. W. Anderson.
Show Dates:  September 25-October 18, 2015
Show Times:  7:30 pm Friday & Saturday, 4:00 pm Sunday
General Admission Prices:  Non-Reserved; $22 Adults,$18 Students/Seniors
General Admission Purchases:  Box Office (262) 560-0564
Online: Buy tickets for I Love You, You're Perfect, Now Change
Starting September 4: Oconomowoc Piggly Wiggly and Books & Co.
VIP Signature: Reserved cabaret table seating. Includes show ticket, 2 beverages (beer/wine included), snacks and wait staff. Adults $34, Students/Seniors $30.
Limited to 12 per performance, and are not subject to the group discount. May be purchased through the Box Office at (262) 560-0564 or online: Buy tickets for I Love You, You're Perfect, Now Change
For handicap accessible and group rate seating please call the Box Office at (262) 560-0564. Doors open 30 minutes prior to performance.
The NEW Theatre on Main is located at W359 N5920 Brown Street, Unit 101, Oconomowoc, WI 53066 in the Brown Street Market Place across the street from Fox Bros. Piggly Wiggly. PLEASE NOTE: Not all GPS systems or online services have updated their maps to reflect our new location!